At 90 years young, Mae Hamilton has more to contribute to our valley
At 90 years young, Mae Hamilton is still learning, experiencing and living life on her own terms. She's one of four individuals who will be sharing life wisdom with the community for a program called Elder Speak, sponsored by the Ripple Foundation.
She has much to give this community in coming years and could be an invaluable resource in helping chart our future.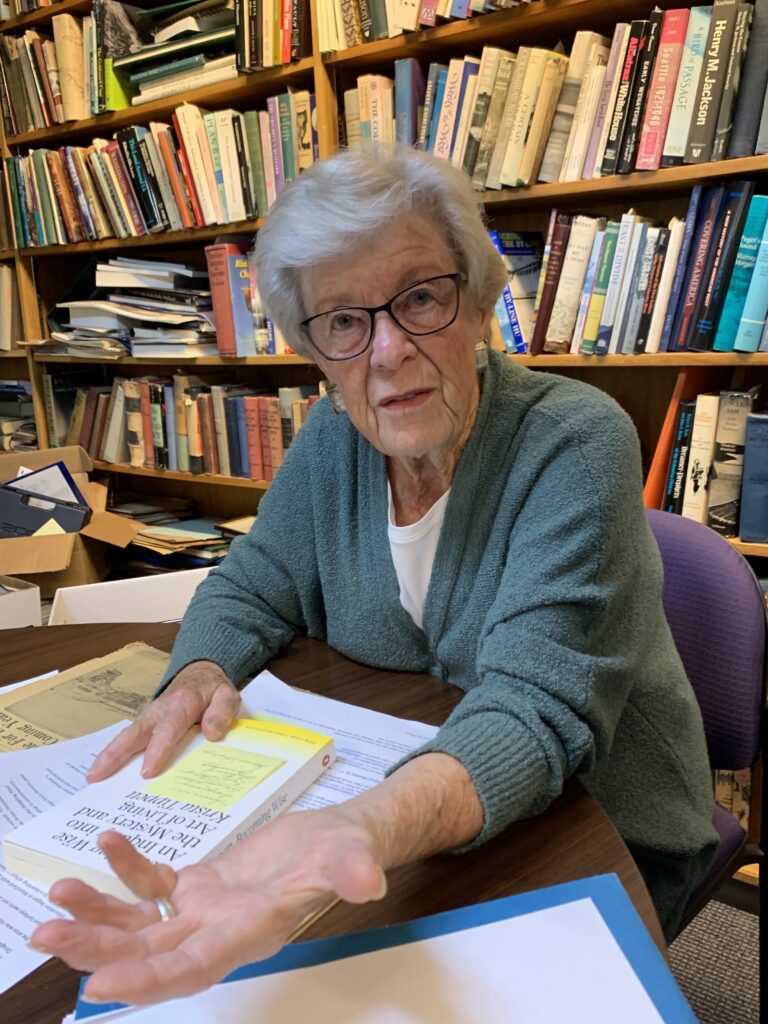 In talking with Mae lately, I was struck with her forward focus — she's far more intrigued and engage with what comes next. That emphasis reminded me of my late father, Wilf Woods.
During our conversation, which I recorded for my Art of Community NCW podcast, I found myself marveling at her high energy level, her community spirit and her strong sense of independence and self-sufficiency.
Mae grew up in a very humble home (she described it as a shack) in northern Douglas County. "Our nearest neighbor was three and a half miles away and my friends were even further," Mae told me.
Hard work on the farm and being industrious were nurtured early in her life. "We had to make toys for our own amusement," she said. They chased chickens and played with the pigs in the mud hole down by the horse trough. Using the outhouse in summer meant keeping a watchful eye out for rattlesnakes.
When Mae attended elementary school in Mansfield, it was a challenging experience. She didn't have the social skills of the other kids in the class and didn't easily fit in.
She spent a year in boarding school in Spokane and then the family moved to East Wenatchee.
Being introverted and doing a lot of listening helped Mae fit in during her days at Wenatchee High School. This was before Eastmont High School, so she was one of the students who, when they missed a school bus, had to walk over what is now the pedestrian bridge.
Mae went to Washington State College and then worked for the Corps of Engineers at 23 supervising 10 other women. A marriage that yielded two daughters lasted 15 years, and she ended up back in the Wenatchee Valley, working for the North Central Regional Library.
"I had every confidence in the world that I could raise my family by myself," Mae told me.
She opened and ran a store in Leavenworth for 10 years, even though she had no retail experience when she started. Her talent for marketing led her into the world of real estate and she kept at it until this past winter when she finally decided to retire.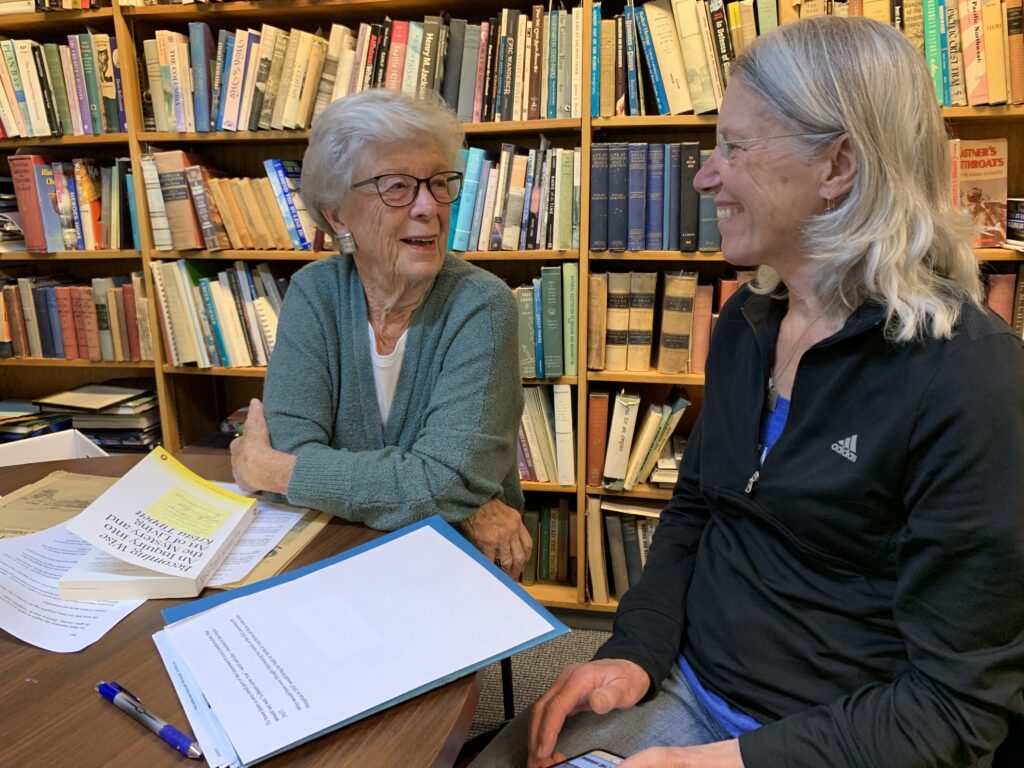 Getting to know the land meant climbing hills and crossing creeks. "I loved every minute of it," Mae said. That intimacy with the land, her listening skills and her confidence were keys to her success, along with involvement in civic affairs, including the Leavenworth Chamber of Commerce and the board of the North Central Regional Library.
As she looks forward, she is a strong believer in the need for regional thinking. The secret is not about looking at what's happening today but what will happen in the years to come and sensing what pattern of land use is likely to take shape.
She sees real possibilities in Wenatchee for redeveloping the downtown property where Chelan PUD headquarters is located.
Mae is a wordsmith and I asked her what words are most meaningful to her. She mentioned the things she learned in Sunday school, such as truth, kindness, faith, hope and charity. She's keenly interested in the development of Wenatchee, affordable housing and education.
Mostly, she's focused on how she can contribute to the community. What a gift it was to hear her journey. Her understanding of real estate and the community would be of invaluable help as we face upcoming challenges in housing while preserving our quality of life.
Comments