Gym owner Rachelle Johnson looking for support to continue transforming lives
What can we do in our communities to help small local business owners ride out the Coronavirus pandemic? It was difficult in March and April but it's getting a lot more challenging as the months go by.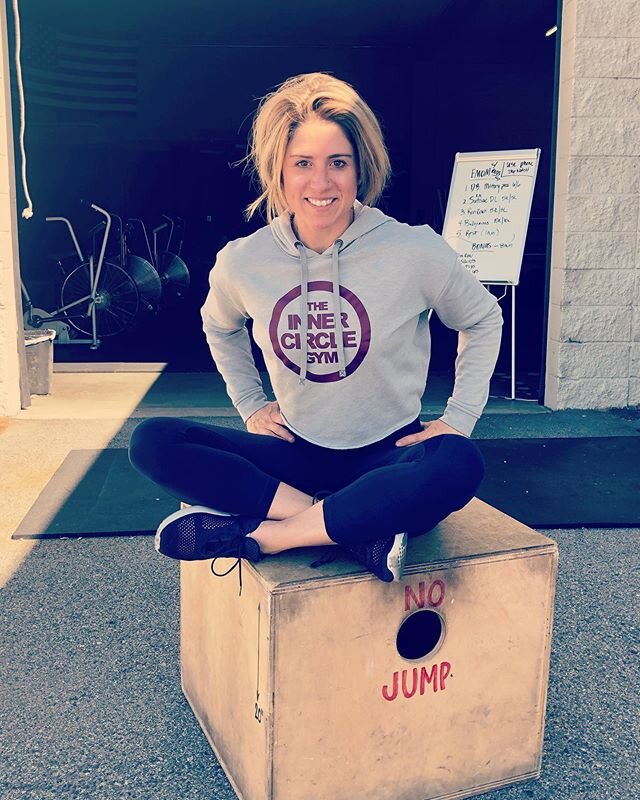 A few weeks ago, Rachelle Johnson, the owner of the Inner Circle gym in Wenatchee posted on Facebook that she was ready to toss in the towel and close her gym. The economic shutdown couldn't have come at a worse time for Rachelle, who purchased the gym last December. She's shown remarkable resilience despite the pressures.
It has been a pleasure to get to know this young woman and her passion for helping people become healthier and more confident. In a society awash in addiction, she knows how tough it is to break out of successfully. Rachelle is a recovering alcoholic who discovered the transformative power of exercise in her recovery and chose to own a small gym to help others find fellowship and a shared experience as a way of becoming healthy and contributing members of the community.
She got off to a great start with the business and then came Covid. Like other small businesses, Rachelle's got bank loans to repay, lease payments to make and all of the other financial pressures of small businesses.
I think can all appreciate the frustration and angst she and other business owners are feeling. The community came to her rescue when she was about to throw in the towel and she's soldiering on. A big motivation for her is the people she works with as clients and trainers — she doesn't want to let them down.
Greg and Carmen Frislie, the owners of Performance Footwear, in particular reached out to see if they could help. When Greg saw Rachelle's Facebook post, he gave her a call. "That moved me," Frislie said.
Now that we are six months into the pandemic, this is a critical time for most small local businesses, Frislie pointed out. Perhaps businesses that are doing OK during this pandemic and others in the community who care about the economic health of the valley can find ways to step up and support struggling entrepreneurs, he told me.
She started with plenty of reserves but that got whittled away as the expenses piled up and the memberships dropped off.
After the Facebook post, help and encouragement poured in, from former gym owner and current manager Adam Vognild, the Frislies, and many others. Her landlord has reduced her rent to help her get through these lean times, for which she is appreciative.
Oh, by the way, she's also dealing with the pressures of having school-age kids at home doing remote learning.
All of the pressures have been wearing, but she's hanging in there.
Now she's pinning her hopes on a GoFundMe effort, which launched on Friday. It launched with a powerful video about her passion for helping others in an effort to spread the word about her unique story. Her ambitious goal is to raise $30,000 to cover the cost of keeping the gym open while she rebuilds memberships and gets the business up and running to the extent possible under Covid restrictions.
"We're not asking government (for help)," she told me. "I'm looking to our neighbors…. Because that brings them together in community," she added. She feels that's her best hope of keeping the dream alive.
Businesses will struggle until there is a vaccine that is widely available and that's not expected until sometime in 2021.
Rachelle learned a lot about resilience in her journey back from alcoholism. She's been extremely open about her personal struggles and that's something that gym members and others in the community have found inspiring. "Many people wrote to me and said, 'I may not be drinking, but I have other issues,'" Rachelle said. Her gym is a place of healing, and that keeps her going.
If the GoFundMe campaign is wildly successful, she hopes she can find ways to financially support other local businesses who are in the same boat. You can support the effort by searching the GoFundMe site or Inner Circle Gym.
Comments