Grace Lutheran to host 70 youth and adults exploring homelessness here
On June 16, Grace Lutheran Church will host about 70 youngsters from several sister churches around the country who will be taking part in a week-long program that will expose them to what it's like to be homeless in the Wenatchee Valley.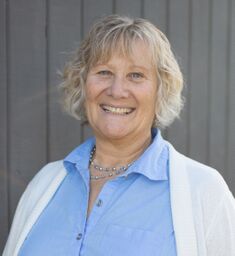 In small groups, they will be doing service work shoulder-to-shoulder with people from various organizations who are serving the homeless in our valley, such as the Women's Resource Center, Powerhouse Ministries and the YWCA. They'll be spending time conducting a soccer camp for migrant kids in Malaga and a basketball camp for migrant kids in East Wenatchee, said Beth Smallbeck, the director of youth and family ministry at GLC.
This effort, called the Summer of Service, is designed to allow kids who are often from privileged backgrounds come face-to-face with people who are struggling. There is something transformational about connecting with people who have different life experiences, hearing their stories, and understanding their hopes and dreams. It is a way to build understanding, compassion and a greater sense of appreciation for the struggles people have in our society.
Walking a mile in another person's shoes is something we can all use these days, given the societal and political turmoil we confront on a regular basis.
The Summer of Service program is organized by Smallbeck. This is the first time our community will be hosting such an event inviting other congregations, but youngsters from Grace Lutheran have been going to other parts of the country and even Mexico.
Provided photo | Wenatchee native John Brett (wearing hat), site coordinator for the Gubbio Project in San Francisco, speaks to the group of visiting youth volunteers from Wenatchee's Grace Lutheran Church regarding the project's mission of opening church sanctuaries to the homeless during the day for rest and companionship.

Provided photo | Grace Lutheran Summer of Service mission team 2017 including John Brett, Wenatchee native and seminarian and advocate of the homeless in San Francisco

Provided photo | It's about loving those in our community. Elizabeth Dulac, Summer of Service 2017
The youth have also done a number of projects in the region, including building a trail at Echo Ridge called Divine Intervention.
Two years ago, a group from Grace Lutheran spent a week in the Tenderloin District in San Francisco, and Smallbeck said the experience helped the students and the adult participants to see a part of life that was foreign to them.
They'll be camping out at on the lawn of the church, with the blessings of the City of Wenatchee, and the Wenatchee YMCA is providing them a place to take showers daily. Link Transit is helping out with transportation.
We appear to be having a hard time in this society maintaining a sense of empathy when it comes to issues like homelessness. A Facebook post I came across recently expressed the assumption and judgment that homelessness exists because individuals are lazy or choose to be homeless. That's a common bias that I hear expressed quite often
The reality of the matter is far different. If you spend any time with those who serve the homeless. There are mom's and kids fleeing domestic violence, individuals who have lost their housing after losing a job or because of a huge medical bill, and folks who are being priced out of the market because of a shortage of housing, to name just a few.
At the core of this are powerful human stories. It's true, that some people end up homeless because of bad choices. But do we close our hearts to all people who are homeless on that basis. How many of us have made bad choices, after all. Perhaps more empathy and understanding and less judgment would help.
Even in the smallest of towns, people who are struggling are often out of sight and out of mind. How wonderful that Grace Lutheran and its congregation are committed to broadening the perspectives of youngsters and adults by bringing them face-to-face with their less fortunate neighbors.
I think all of us can learn from the Summer of Service example. Let us keep our minds and hearts open and be willing to test our assumptions about the motives and attitudes of others. I think we'll find we have much more in common than we might think.
Comments