Volunteer Attorney Services expanding efforts to serve poor
It is heartening to see Chelan-Douglas Volunteer Attorney Services taking important strides in improving service to low-income individuals in our area with civil cases.
Recently, the organization raised a record $30,000 at a sold-out recognition event at the Wenatchee Convention Center, Executive Director Eloise Barshes told me. Fittingly, the theme of the event was "We Rise by Lifting Others," and that reflects a commitment to removing the significant barrier that keeps folks with limited means from having a fair shot at justice in civil cases.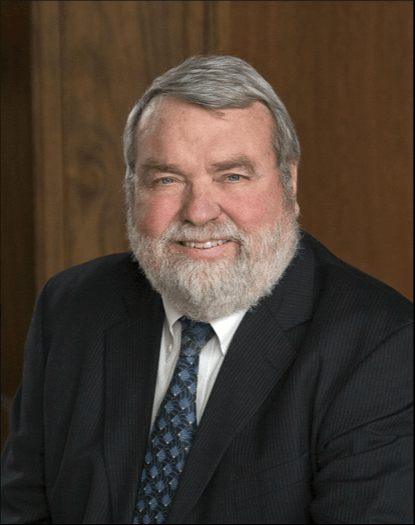 The late Jim Danielson received special recognition for his legacy of community service at the Jeffers Danielson Sonn & Aylward law firm, which sponsored the event, with his family in attendance.
Barshes has been instrumental in raising the profile of Volunteer Attorney Services in the community. The recent gala was the next logical step in inviting leaders and citizens from the valley to participate in this effort to foster equal justice.
The legal community continues to support Volunteer Attorney Services both from a financial standpoint as well as providing pro bono legal services. More than 600 hours were donated by local attorneys in 2018 and another 600 hours was provided by VAS staff attorney Emily Gale. Having a staff attorney helps streamline the process of evaluating cases and distributing them to volunteer attorneys as well as preparing clients to make the best use of the attorney's time. That's another reason that the nonprofit is starting to have a bigger impact.
The impact of the work is being noticed in the community. The Wenatchee Valley Chamber of Commerce named Volunteer Attorney Services as nonprofit of the year in 2018.
Barshes told me that support for the nonprofit is remarkable. Over 50 attorneys donate legal time annually, but many more write checks, serve on the board or otherwise support the organization.
I'm a supporter of the notion that everyone belongs in a community and that everyone deserves a fair shake.
There is more work that needs to be done to level the playing field for low-income individuals who are facing civil and family law cases, Barshes said.
We're starting to see more community outreach from Volunteer Attorney Services. They've started holding regular clinics in Waterville, Leavenworth and Chelan to make people aware of the help that is available. Barshes said that ultimately, she would like to see an outreach person on staff to help with this effort.
The president's award went to Douglas County Superior Court Judge John Hotchkiss, who retired earlier this year; attorney Russ Speidel was given the Robin Gaukroger professionalism and civility award, William Bilderback of the Women's Resource Center was honored as the legal services champion, and the commitment to community award went to East Wenatchee Mayor Steve Lacy.
Ryan Feeney, a former colleague at The Wenatchee World, was one of two pro bono attorneys of the year, along with Scott Volyn. Feeney, who took over the organization as executive director when it was financially struggling and stabilized it, donated 115 hours in 2018, 85 being on a single case. Volyn takes a different approach to volunteering. He devotes hours every month as part of his practice, said Barshes.
The long-term vision for the program is to support on equitable to civil legal services, said Barshes. This includes meeting people where they are, in more rural parts of the counties, providing more in-person interpreting, educating community members about what problems have a legal solution.
Making sure that everyone has an equal shot at justice is a fundamental part of our legal system. I'm proud that our legal community shares that commitment and walks the talk.
Comments