Project will create an inclusive Seattle park in memory of young Eli Reischl
While Eli Reischl lived less than four years on this earth, he had a profound and lasting impact on the lives of everyone in his family, including his grandparents, Wenatchee natives Del and June Vanderhoff.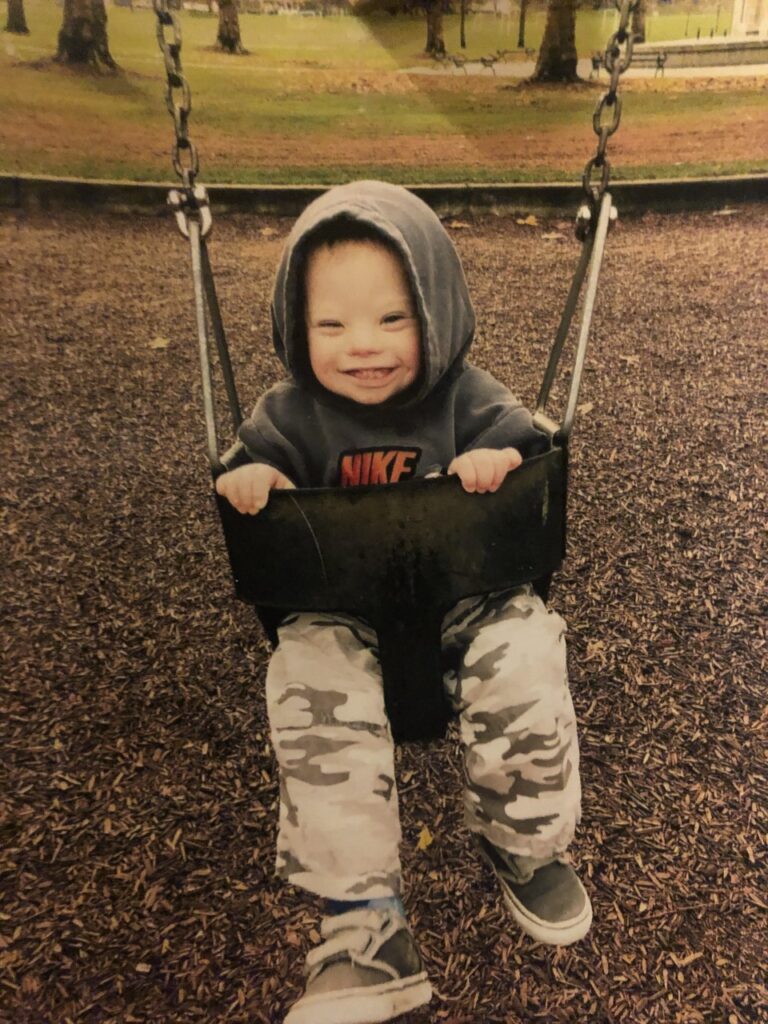 Eli, who had Down Syndrome, was the son of Paige (Vanderhoff) Reischl. As a special-needs toddler, Eli had a "superpower of inclusion," said Paige, and he took the family on a journey of love and acceptance.
"Eli definitely transformed our family, extended family and everyone who had the good fortune to know him," said his mother. "Because we know the beauty we miss when even one person is excluded, we are passionate about working to make our communities more inclusive. This project is a way for us all to carry on Eli's legacy of love," said Paige.
I chatted with June and her daughters Paige and Jill Sandnes recently to learn more about how the community is working to take lessons learned from Eli and make a meaningful difference in the lives of those, like Eli, who are often left out because of physical challenges and intellectual challenges. June, a classmate of mine at Wenatchee High School, has three siblings: Gail Foreman and Jackie Messer, both of Wenatchee, and Patti Bisenius of West Linn, Or.
Our conversation gave me a glimpse of what an amazing child Eli was, how profoundly Eli's loss is felt and the unwavering commitment of the community to honor his memory by helping develop an innovative park in Seattle that will serve individuals of all abilities. Their effort is the Eli's Park Project and they've raised more than $2.25 million. Parks and trails are rarely designed for people with disabilities to get up close and personal with nature, but that will change with this project.
The spirit of connecting people to nature, particularly those who are disabled, is the driving spirit of the Eli's Park Project. Those who are "differently abled" often struggle with a sense of belonging in cities that are not built with them in mind.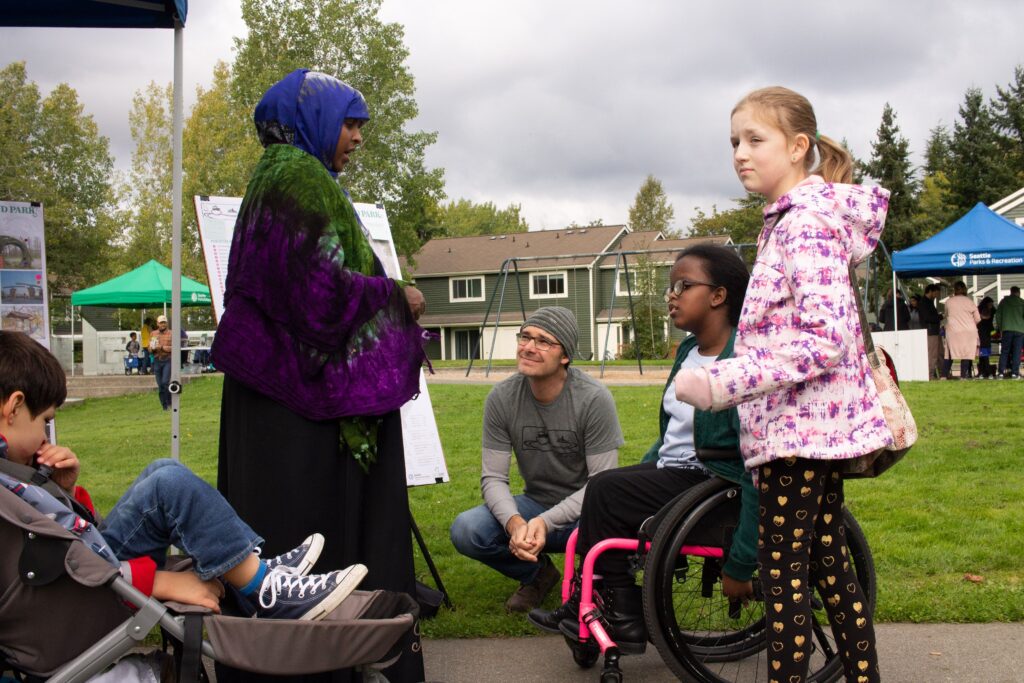 June recently published a children's book called "A Home for Gnome" and all proceeds of the book will go to finishing the park. Eli was in love with gnomes, June told me, and the book tells a wonderful story of Lampy the Gnome, who needs to find a new place to live and who helps other creatures on his journey. It is a story of resilience and helping one another — just the kind of story that is so important in these days of uncertainty and drastic change in our society. The book is beautifully illustrated.
The Burke-Gilman Playground Park will be transformed into one that serves everyone, including those with disabilities. Appropriately, the property is in a diverse neighborhood with housing for low-income families and those with disabilities and is situated between a Ronald McDonald House and the rehabilitation department of Children's Hospital.
The design of the park has been done with a lot of input from potential users. The landscape designers created a schematic with parallel pathways so that there are multiple ways to get to each of the features. The diversity of people who showed up to help work on the park is evidence of the need and desire for parks that meet the needs of more people.
Eli's community has used this project as a way to share Eli's gift to the family— what he taught them about the need for compassion, inclusion and empathy. The loss of Eli is still profoundly felt in the family. "He put a big stamp on our hearts – our whole family – all of us," said Jill.
"I'm proud of my daughter, Paige, who's helping make something difficult into something beautiful. The park project wouldn't have materialized without the amazing community of supporters," said June Vanderhoff. "Writing A Home for Gnome has been therapeutic for me, a small something I could do to help support this worthwhile project in memory of my dear grandson."
You can learn more about the project at elispark.org. The Seattle Parks and Recreation Department and the Seattle Parks Foundation have been instrumental partners in the effort.
If you are unfamiliar with Down Syndrome, here is a link to a beautiful story that traces Paige's journey of giving birth to a special needs child, with initial anxiety and fear, to one of wonder and deeper meaning: https://downsyndromecommunity.org/spotlight-on-elis-park-project/
It seems to me that folks in our valley might want to support this project by purchasing books for young ones in our families or by purchasing books and donating them to the North Central Regional Library or local elementary schools. Books can be purchased at https://www.ahomeforgnome.com/
This story is also a powerful reminder that we have people in our communities who aren't able to participate fully in life here because of physical and intellectual challenges.
This long-time Wenatchee family has given us a powerful reminder of the value of inclusion, compassion and contribution. We can all bring those values to our interactions with each other.
Comments