Devotion to struggling students made Kevin Skalisky a WestSide icon
"Nobody cares how much you know until they know how much you care," Teddy Roosevelt once said. And that sense of caring is the hallmark of not only every great leader, but also every successful teacher.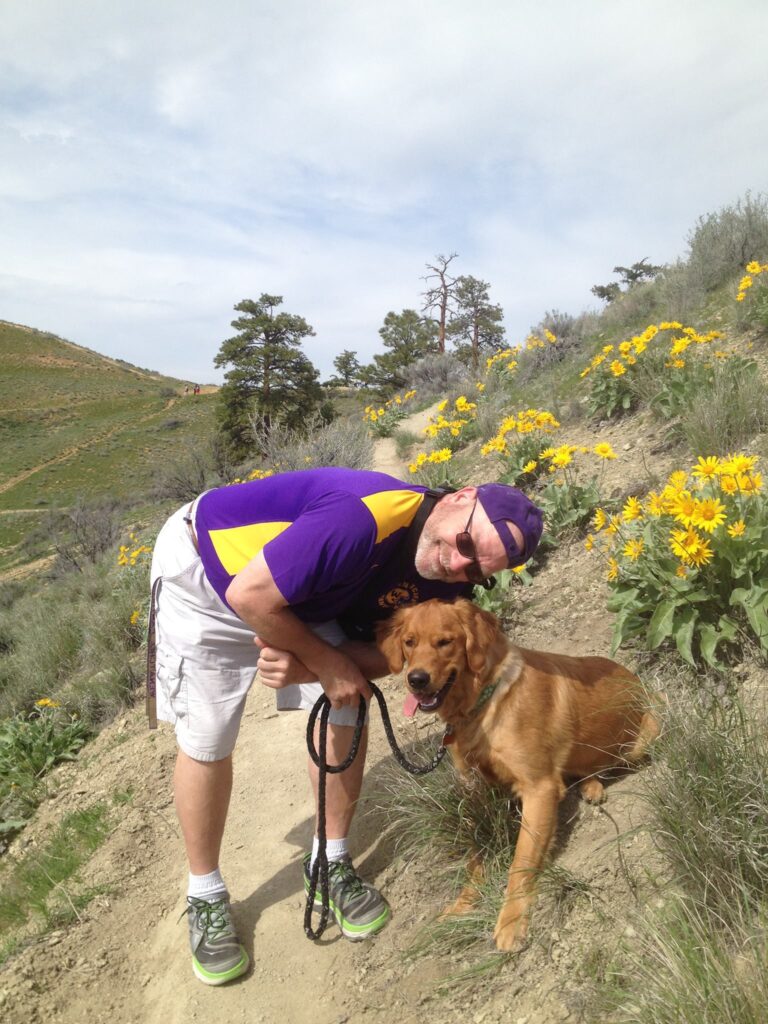 My old friend Kevin Skalisky, who retires from his position at WestSide High School this month, is exactly that kind of teacher and has been that kind of coach in the Wenatchee School District. He has a heart for students as big as the Wenatchee valley. He's the last of the original WestSide teachers.
Skalisky, better known as Skaz, was a standout athlete at Wenatchee High School, as were his siblings (including the late Rocky Skalisky, who earned All-America honors quarterbacking the Panthers under coach Lee Bofto during the early 1970s).
He followed in the footsteps of his father, Dale, who taught and coached in the Wenatchee School District for 30 years, retiring in 1990. Dale and his wife Wanda will celebrate their 67th anniversary this month.
Skaz has been at WestSide High School for all 35 years of its existence, which started under Principal Bob Bradford. Jane Culp, who retired a few years ago, was another original WestSide educator. That first year, the school was located in the YWCA building and the YMCA down the street hosted them for sports. WestSide later moved to old college dormitories near the Wenatchee Valley College Campus before getting remodeled space in what had been the Eagles Club across Fifth Street.
When you read the comments from students who sent messages upon hearing that Skaz was retiring, that sense of deeply caring about students shines through. Numerous WestSide graduates said that Skaz was instrumental in helping encourage and guide them through a difficult times. More than a few said he saved their lives.
"Thank you, Mr. S, for all the wonderful memories I have while at Westside," wrote Taryn Roberts (Crume), WestSide class of 2002. "You could bring anyone out of a bad mood, and always knew exactly how to help any student out. Every teacher I had at Westside was amazing and made my days better, but you especially cheered me up and made me feel welcome every day walked through the door."
In those comments, student after student talked about how Skaz helped them navigate WestSide. Reading the comments, Skaz admitted that tears came to his eyes.
Even though they were in crummy physical surroundings for most of its existence, the students and leaders at WestSide created a powerful learning environment that Skaz is convinced was ahead of its time. It's the kind of learning that seems to be catching on in traditional schools.
The challenge teaching classes in regular school settings is that the teacher has an almost impossible job of keeping the high performers challenged while helping along those who are struggling. At WestSide, they were early implementers of a mastery approach, with students encouraged to learn at their own pace. For high performers, handing the educational reigns to the students turned out to be a stroke of genius and it gave teachers more personal time with struggling students.
What Skaz found the greatest satisfaction from was helping struggling students through encouragement and building trusting relationships. A lot of those kids who end up at WestSide come from difficult family circumstances and are dealing with a lot of trauma, Skaz told me. His philosophy is simple: Meet kids where they are and help them take the next steps.
He gets personal gratification from assisting kids that otherwise would end up on the streets with no skills and limited prospects. That's the value of WestSide and other alternative programs. As a valley, the more kids we can graduate from high school, we'll have fewer problems to deal with in social services. It's a great investment.
Several years ago, the Wenatchee Rotary Club adopted WestSide as a way of helping change the image from being a place where so-called "troubled kids" learned to a school where remarkable education is happening.
WestSide has a powerhouse staff, led by principal Kory Kalahar. Under Kalahar's energetic leadership Skaz told me, the students and staff have risen to even greater heights. He was the right person for the job and, like Skaz, Kalahar is totally devoted to student well-being and personal growth.
Kalahar says "the big Skaz" will be greatly missed at WestSide and that school is losing important institutional memory with his retirement.
WestSide continues to be a tremendous community asset and it's because of the caring people who work and teach there and the students who accept the challenge to step up and succeed.
Comments