Physical distancing is 'love in action'
Chelan County Commissioner Doug England passed along this beautiful quote from the Belfast, Ireland COVID team. It was so poignant and beautiful that I felt compelled to pass it along. This crisis is going to fundamentally reshape our valley and our society and create opportunities to ask ourselves what is possible for perhaps the first time. How we respond to the challenges is more important than the challenges themselves.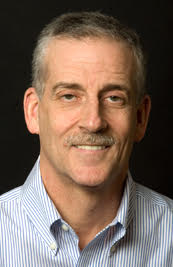 "When you go out and see the empty streets, the empty stadiums, the empty train platforms, don't say to yourself, 'It looks like the end of the world.' What you're seeing is love in action. What you're seeing, in that negative space, is how much we do care for each other, for our grandparents, our parents, our brothers and sisters, for people we will never meet.
People will lose jobs over this. Some will lose their businesses. And some will lose their lives. All the more reason to take a moment, when you're out on your walk, or on your way to the store, or just watching the news, to look into the emptiness and marvel at all of that love. Let it fill you and sustain you. It isn't the end of the world. It is the most remarkable act of global solidarity we may ever witness."
Thanks, Doug, for sharing this piece of inspiration. It reminds us that we are all in this together and calls us to practice kindness and care for one another.
Comments