Local couple offers immersive 'Calm for Coronavirus' sessions on Facebook Live
This uniquely stressful time creates an opportunity for us to develop tools to get quiet and learn ways to lean into difficult emotions of grief, anger and fear rather than react in knee-jerk fashion to these stresses.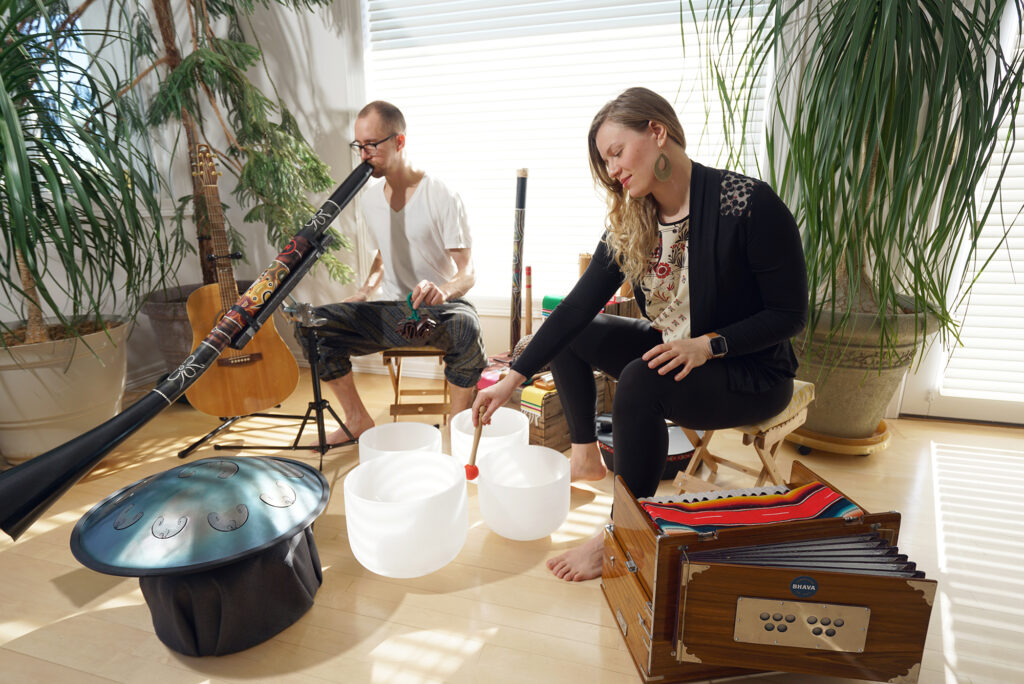 Mindfulness helps people develop the tools to stay with these difficult feelings and a local couple — Ada Ketchie and Nathan Getzin — is offering unique musical meditation journeys via Facebook Live on Thursday evenings at 8 p.m. and Sundays at noon. I have found these sessions to be quite helpful in slowing down, finding deep relaxation, and calm.
If you are struggling, or just looking for some peace amidst life's storms, I would encourage you to check out the hour-long sessions, which are offered free. Donations are accepted.
We are all dealing with an extraordinary amount of stress these days as the economy is shut down, businesses are shuttered, and we are doing as much physical distancing as possible. Our lives have been turned upside down and what we took for granted in our lives is now very much uncertain.
Neuroscience tells us what happens to human beings who are under such extreme stress — our higher intellectual functioning shuts down as the ancient part of our brain, the amygdala, takes over and we respond in a fight, flight or freeze mode. It's easy to become overwhelmed and live in a continuous state of panic or toxic stress.
"The unprecedented nature of this (Covid-19) event means none of us know what's going to happen, and that can be very unnerving," Getzin told me. He and Ketchie are Wenatchee natives who have combined their musical talents to create Wakes (www.wakes.life), a creative partnership in which they offer workshops and retreats that combine original music, mindfulness, movement, and community.
They were supposed to be on tour in Canada, but since they are stuck at home, they're offering the Facebook Live events as a way to connect differently with their audience in a series they call Calm for Coronavirus.
"We just wanted to offer space for people to take this opportunity to quiet their minds, and offer tools to help them tune in to what it is they are really feeling — to process the stress and be honest with themselves," Getzin said.
These musical events are not concerts to be watched. Instead, participants are invited to get comfortable, lay on the floor or on the couch, and let the vocalizations, repeated words and the instrumentation wash over them.
"Music is the language of emotion," Getzin said. "Sometimes we use words and harmonize, sometimes we simply vocalize more primal sounds, all to evoke different emotions," Ketchie added.
"This kind of music is less structured and immersive," she said. "It helps the mind to quiet down and calms the nervous system." Their live Facebook sessions are intended to invite people to use this crisis as "a moment of awakening for humanity and for ourselves," Ketchie added.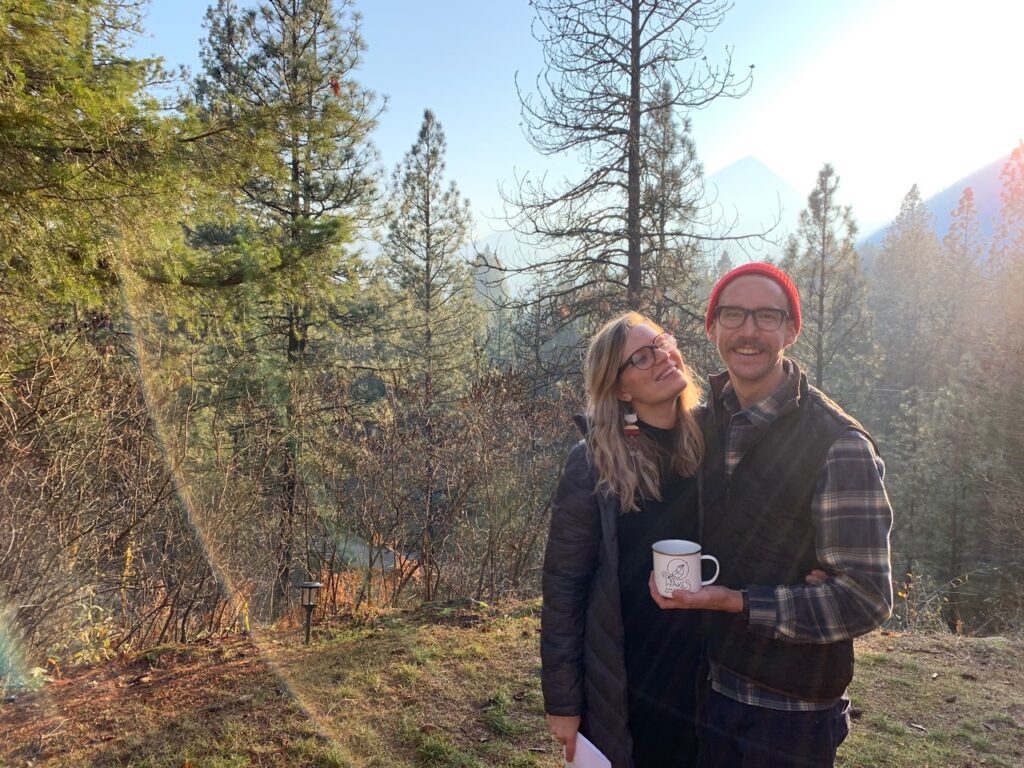 Ketchie and Getzin began traveling the world in 2016 to help struggling nonprofits tell their stories by creating short documentaries. When they returned from that sojourn, they turned their attention to the healing power of music. During these performances, they use a variety of instruments, including a harmonium, didgeridoo, guitar and flute, as well as percussion to create a meditative musical experience, or journey.
Taking care of ourselves at this unique moment is crucial at this unprecedented time, when so much is changing and there are so many uncertainties about the future. It is important to discharge the stress and anxiety we are feeling, and this is another powerful way to do so.
The sound bath sessions have attracted dozens of individuals from all over the world as well as North Central Washington and are creating a sense of community online that we so desperately need at this time. Even while apart, families and friends have tuned in at the same time, creating a sense of togetherness and connection.
You can connect with Getzin and Ketchie at the wakes.life website, by searching for Wakes on Facebook (@wearewakes), or joining their private Facebook group called Resonance. At their website you can download a free guided musical meditation to support you in-between their events.
They are a remarkable young couple who are gifted musicians and deeply devoted to fostering a more kind, loving and compassionate world. This is something our world needs these days.
https://facebook.com/events/s/calm-for-coronavirus-encore-fr/577044132905254/?ti=icl
Comments