People weigh in on businesses doing social distancing well
A few days ago, I posted a question on my Facebook page asking people in the valley where they have observed local businesses trying hard to keep our valley safe from a coronavirus outbreak. The outpouring was truly inspiring, with friends offering example after example of companies that are taking seriously this threat and doing what they can to help flatten the curve in order to save lives and help out our local medical professionals.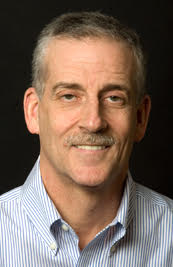 It's important that we all do our very best to slow this virus down. Some will be more able to do this than others, but for me if people are honestly trying to do the right thing, that's great.
Here's the response I got right off the bat from Russ Alman of Digital Media Northwest:
"I can tell you that my Costco and Walmart Wenatchee experiences on Saturday were both organized and effective. Both limited the number of people in the store at once. Walmart replayed a message after every song on the PA reminding people to practice social distancing in the store," Alman wrote. "My wife went to Sav-Mart to get starter plants for her garden last night and she said few people were there and they were metering customers allowed in the garden tent."
This started a cascade of comments thanking more than forty local businesses for taking the coronavirus threat seriously and helping their customers and their staff stay healthy.
A number of these companies were named by multiple people, such as Firehouse Pet and Grooming, Costco, Ace Hardware in East Wenatchee and Dilly Deli, to name a few.
Shellie James complimented Ace Hardware in East Wenatchee, for having "a staff member standing there waiting for each customer to leave to sanitize the card reader. They also strategically placed boxes in the front of the counters to push the paying customer back to the 6-foot-line."
I discovered that Ernie's Grocery limits customers to two or three at a time and keeps people waiting six feet from the counter. That's impressive in a small store. I also learned that the Wenatchee Valley Humane Society was able to get volunteers to care for many pets so that they only have a skeleton crew at the office. What a great community effort.
Like other health and fitness organizations, Worx has moved its training online to allow people to stay fit and active.
Cordell, Neher and Co. has developed a system of handling tax returns that keeps its employees safe and limits personal contact with customers during this time.
Jim Baxter wrote about Fred Meyer's slick approach, where the customer calls in the order and at a designated time you park in a special parking space and an employee puts your groceries in your trunk. "My forever new way of grocery shopping," Baxter wrote.
Here are some other companies that people said merited kudos for their work:
Wenatchee Valley Brewing, Pybus Bistro, US Post Office, Garlinis Napoletana, Cascade, Eastmont and Bavarian veterinary clinics, Stan's Merry Mart, Wenatchee and Chelan Wal-Mart stores, Lowe's, Home Depot, Dilly Deli, Leavenworth Nursery.
Also, Ag Supply Company, Grocery Outlet in Wenatchee and East Wenatchee, Safeway, Western Market, Tranquility Day Spa, PetSmart, Seattle Yoga Lounge and Cafe, Foray Coffee, Rhubarb Market, India House Restaurant, Firehouse Pet and Grooming and Yodelin Broth Company in Leavenworth.
No doubt there are many others doing similar good work. It's wonderful to live in a valley where quietly and without fanfare, organizations are doing their best to keep us healthy. Rarely will such measures always be perfect, but I think we should give people the benefit of the doubt and encourage them to do better.
If we all do our best, we'll get through this as a community and come out stronger on the other side.
Comments