Claire Barnett, who discovered mosaics to process grief, to lead community workshop for Methow Park art
One of the extraordinary aspects of the redevelopment of Kiwanis Methow Park is the high level of public engagement that has been part of the effort at every step of the way. That's a tribute to both the City of Wenatchee and the lead partner in this project, The Trust for Public Land.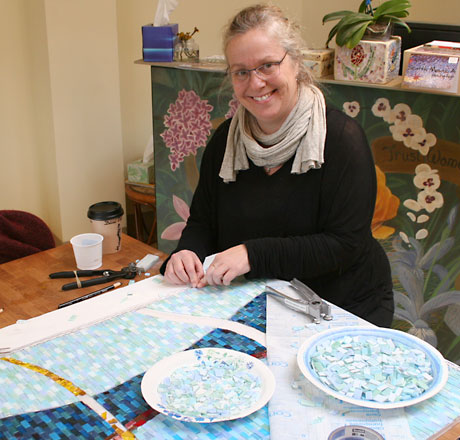 On Sunday, July 14 community members are invited to participate in a cool art project that will be incorporated into the "kiosko" or pavilion that will be at the center of the park and the focus point for the community activities that happen there. No experience is necessary, which is music to art-challenged people like yours truly. About 70 community members are needed.
Kiwanis Methow Park is being redeveloped as a community-focused asset that brings all of us together, not just the neighbors in that part of town. This is a mosaic project that fosters a greater sense of belonging to the community as a whole.
Everything participants need to take part in the workshop will be provided. The workshop will be held from 2-7 p.m. at the Wenatchee Community Center on Chelan Ave. It will take about 90 minutes to complete a tile, I am told.
Artist Claire Barnett of Seattle Mosaic Arts will be here with a team of helpers to teach community members of all ages how to fashion sparrows out of mosaic tiles that will be provided.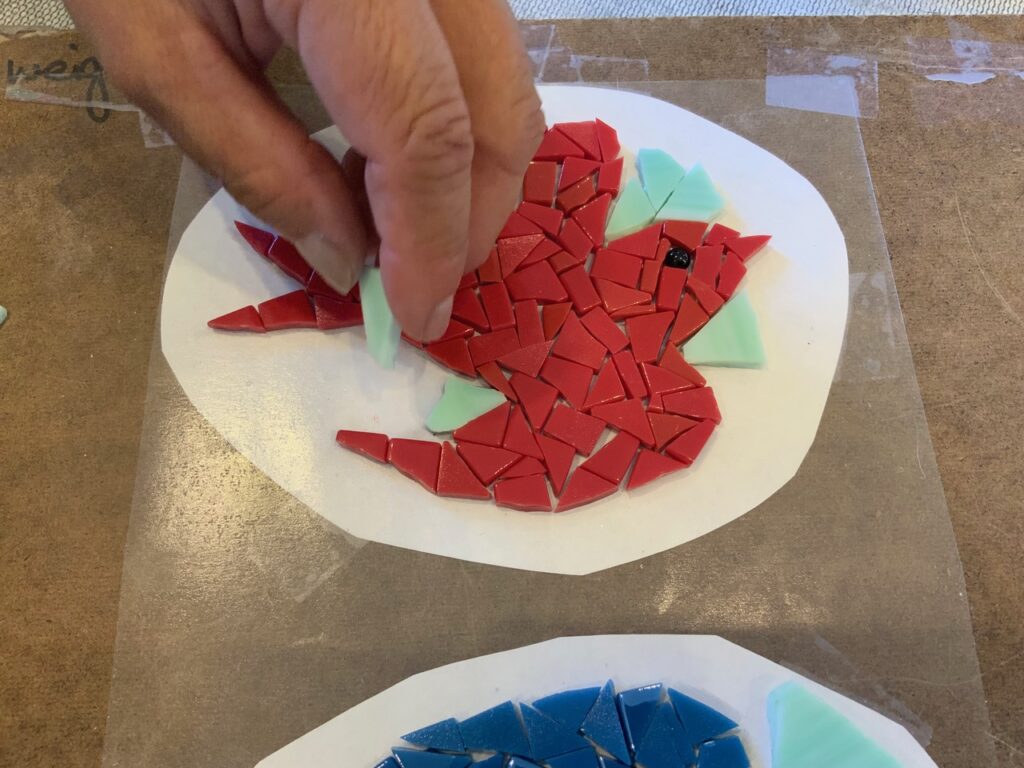 I spoke with Claire recently about the project and about her own journey that led her from a career as a physician to helping people heal from trauma and loss through the mosaic art. Her work also offers an opportunity for individuals to express their creativity beyond loss. It has universal appeal and application for those seeking greater meaning in life.
Claire has been on an intimate journey with loss and grief. Her two daughters, ages six and eight, were killed in the crash of Alaska Airlines 261 in 2000 after a catastrophic mechanical failure that also claimed her ex-husband and all 85 others aboard.
Following this grievous loss in her life. She started creating mosaic tiles to mark the birthdays of her two daughters. Seattle Mosaic Arts was born out of the healing properties that she found in creating the tiles and developing her artistic skills.
The mosaic work has rich application to the losses we experience as human beings. Breaking whole pieces of glass and tile into little pieces and then putting them back together to create something personally meaningful often evokes some deep emotions and stories from those who learn to do the work.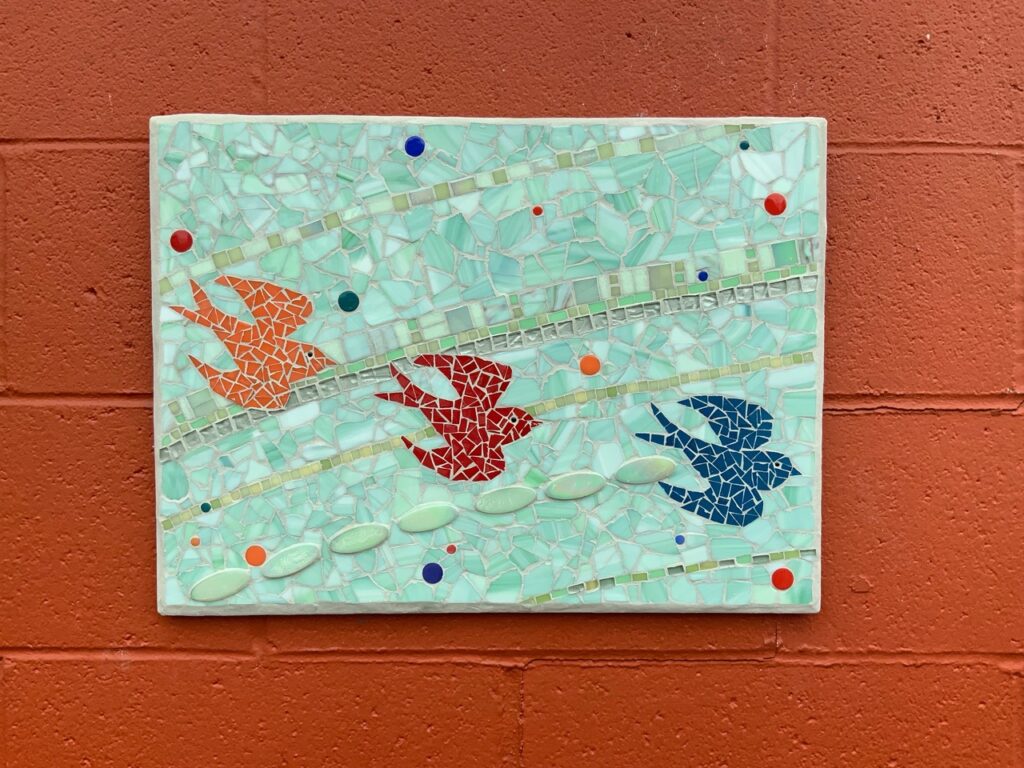 Claire said the process works "incredibly well with children" although because of her own grief after losing her daughters, she has others work more closely with children.
Claire and her wife also have a place off the grid on Icicle Creek and so she's part of the growing community of our region.
Sparrows were chosen as a symbol of community based on previous art workshops related to Kiwanis Methow Park, led by artist Sofia Ibarra. The National Endowment for the Arts gave the park project $100,000 for the project.
Wenatchee artist and park art coordinator Terry Valdez selected Claire for this work because of her track record of engaging people in creating works of art. That takes a special talent.
The Trust for Public Land is working with two other artists on features of the park and neighborhood. Marlin Petersen is working on neighborhood murals on Roosevelt and Walker Streets and Sofia Ibarra is incorporating community art to decorate the fencing around the playground.
Individuals in the July 14 workshop will make sparrows out of tile and then those pieces will be part of the finished 37-foot bench that will be part of the pavilion.
The more Claire has learned about the Kiwanis Methow Park project and its significant to our valley, the more excited she has become about being part of the project in bringing people together to create something beautiful and meaningful.
Creating the sparrows by community members is "very easy," she said. "People shouldn't be intimidated."
Check out the Seattle Mosaic Art website at: https://www.seattlemosaicarts.com
Comments