Evergreen alliance has turned our valley into a mountain bike mecca
The transformation of the Wenatchee Valley into a mountain biking mecca over the past decade is in large part due to the vision, leadership and volunteerism of the Central Washington chapter of the Evergreen Mountain Bike Alliance.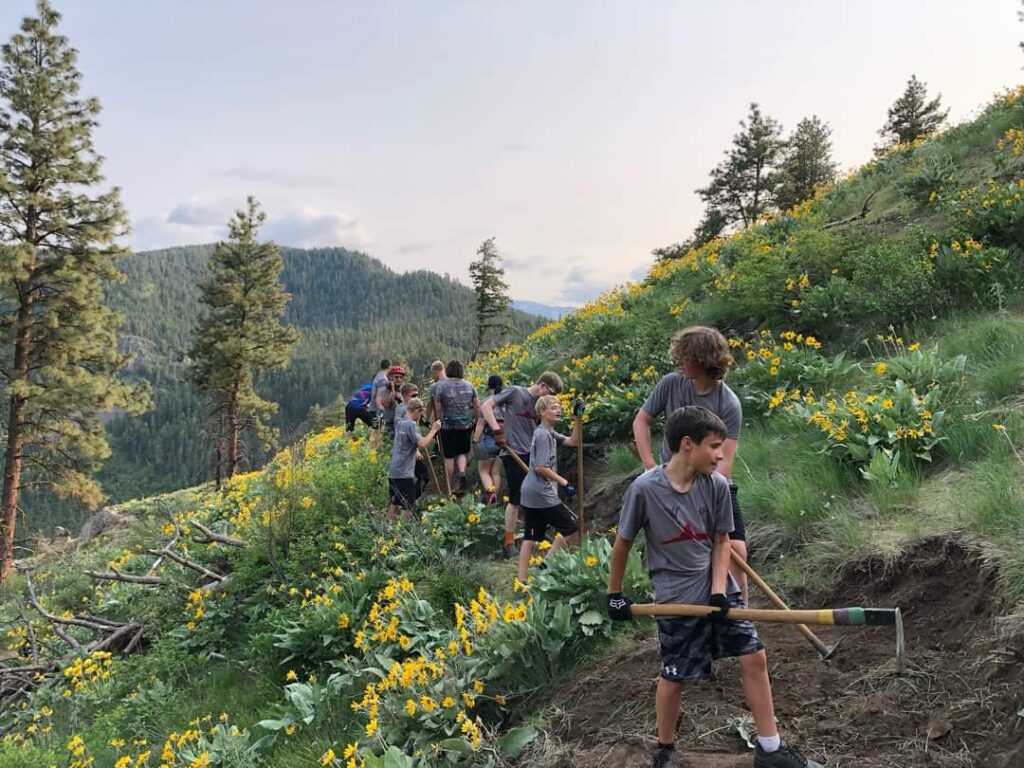 One of the signature projects that EMBA has been working on for nearly a decade is the trail system, parking lot and restroom at the top of No. 2 Canyon Road. In partnership with the U.S. Forest Service, they've created a trail system for hikers, trail runners and mountain bikers of all abilities. What the alliance has quietly accomplished in enhancing the quality of recreation here is stunning.
EMBA is currently raising $37,000 in matching funds for a $276,000 Federal Lands Access Program grant that will pay for improvements of the upper portion of No. 2 Canyon Road by Chelan County. That rocky and uneven road is a serious barrier to access.
"Our mission is to design, build and maintain sustainable mountain biking opportunities in the state of Washington and to make it the best place to ride," said Tony Hickok, president of the Central Washington chapter and vice president of the state board for EMBA.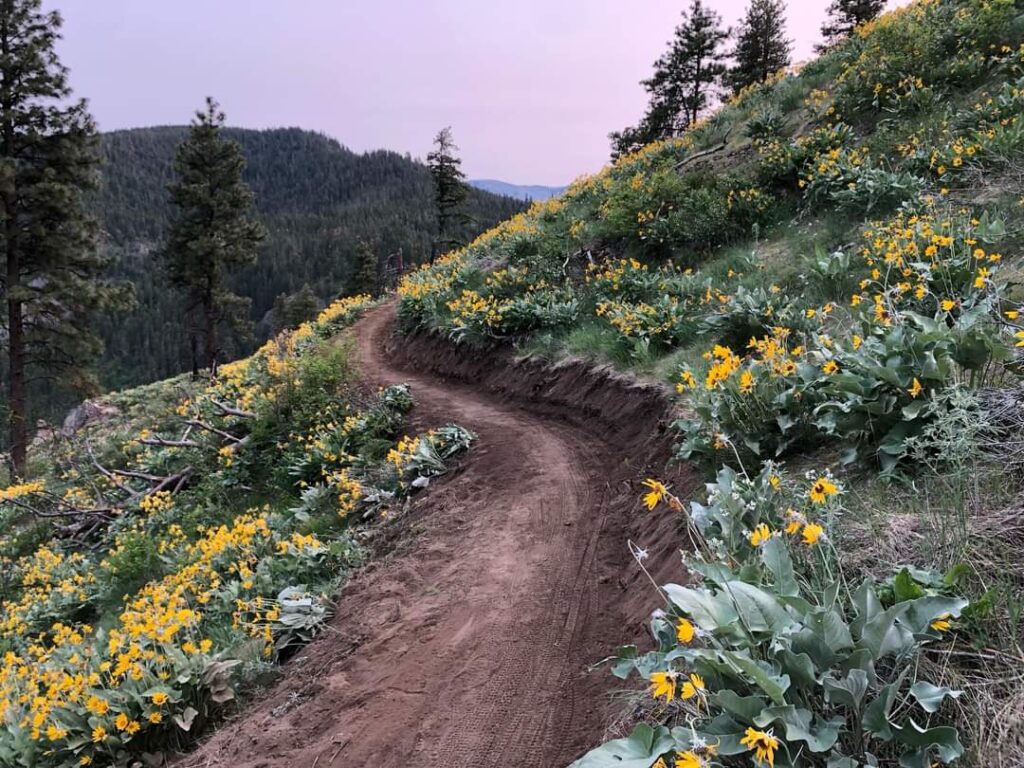 A few weeks ago, Hickok took his 4-year-old daughter for a mountain bike ride on the trail system. That's a testament to the work being done by EMBA to create opportunities for beginning and intermediate bike riders as well as hikers and horseback riders with its trail building efforts.
The alliance has more than 800 members locally and its volunteers have logged more than 10,000 hours of volunteer time in building and maintaining trails since 2018, Hickok said.
The No. 2 Canyon project is a study in vision and perseverance. They started working in earnest on a vision for that area in 2014. Working with the Forest Service, the project went through a National Environmental Protection Act review and won approval in 2017.
Since work started in 2018, nearly 30 miles of trails have been built or refurbished. A ridge ride extension from Twin Peaks to the Sage Hills trails is expected to be built next year, which will further enhance recreational connections. EMBA will also be installing signage to help users access the trails.
The small trailhead that exists will be replaced by the larger Martin Ranch trailhead farther up the road, with space for up to 50 cars. A second trailhead is also being developed.
EMBA has invested about $300,000 in the No. 2 Canyon work so far, according to Hickok. TThey've raised $60,000 in cash, about $240,000 has been funded through trail building contracts from the Forest Service, the local trails organization TREAD as well as those financed directly by EMBA, and approximately $125,000 in value has come from volunteer hours, equipment and supplies donations.
EMBA has earned accolades for their skill at developing trails that will be sustainable over the long term as well as their commitment to create trails for other uses, such as hiker-only trails. Many of the original mountain biking trails in our area were prone to creating erosion problems, something that makes a trail unsustainable.
"Community building through trails development" is a mantra that EMBA leaders take seriously. The work parties they sponsor for members and the cooperative partnerships they have developed with other land managers such as the Forest Service, Washington State Parks and the Chelan-Douglas Land Trust are fostering a stronger sense of stewardship for the amazing outdoor recreation amenities we have in the region.
The folks at the alliance typically work behind the scenes and don't toot their own horn about the work they are doing and the positive impact they are having on our valley. They're making a big impact for local community members and also supporting the tourism that helps sustain our economy.
If you want to support the organization, please donate to support the matching fund for the No. 2 Canyon road work and also consider becoming a member. It's a community of doers.
Check out their web site for more information, cwevergreenmtb.org
Comments