The legendary grace, style and contributions of the late Arlene Jones
The Wenatchee Valley theater community is in mourning this week after the passing of Arlene Jones, who for tirelessly for decades to support Music Theater of Wenatchee and other local organizations.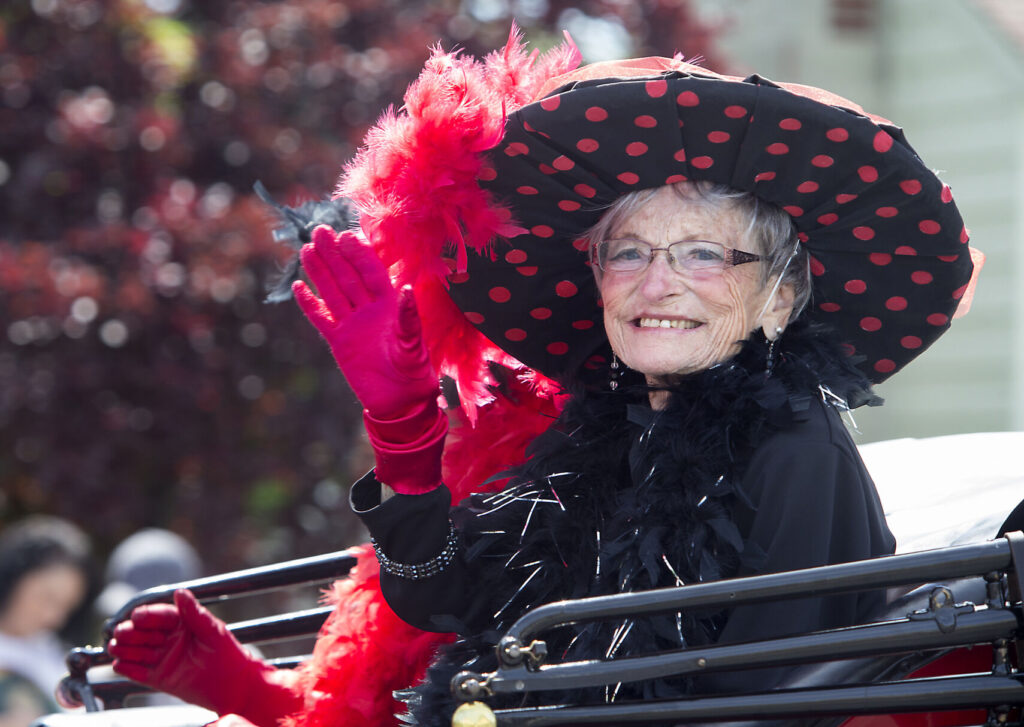 "She was the Grand Dame of our theater community," wrote veteran local actor and director T.J. Farrell in a Facebook post, one of many tributes that were posted in the hours after her death was announced.
If there was one word that describes Arlene Jones, it would be devotion – to her family, her friends and the community.
Jones, 94, passed away last weekend in Wenatchee after being hospitalized last week. She was preceded in death by her husband Wilder Jones, a long-time music director in the Wenatchee School District.
Although much of her work happened behind the scenes, she was widely known and highly regarded in the community. In 2006, she was awarded the prestigious Stanley Lifetime Achievement Award by the Numerica Performing Arts Center board for her contributions.
I spoke with her friends and colleagues Marile Sexson Kunkel and Sue Lawson about Arlene's contributions after she passed. Arlene's life and volunteer work were characterized by her tireless work ethic, her sense of style and grace, her graciousness and her incredibly high standards for following through and getting things done.
She was the unsung hero of MTW props and all the intermission parties for decades, Kunkel told me. Kunkel's parents, Erma and Keith Sexson, were long-time friends of Arlene and Wilder Jones. Keith, who passed away in 2017, was a prolific actor and director in the valley.
After Keith passed away, Marile and Arlene renewed their friendship and they worked together on the props for the theater group.
When Covid hit and social distancing became the norm, Arlene decided it was time to clean out the theater's prop room. Arlene and Marile spent countless hours sorting through props. "I couldn't keep up with that woman," Kunkel marveled.
Arlene had a huge heart for other people, including those who struggled. Her son Rick Fisher, from her previous marriage, was severely impacted by a stroke and she cared for him at home until recently. To keep him active and alert, she would take him to various events around the community and to workouts at the YMCA.
Sue Lawson, who taught theater in the Wenatchee School District and at Wenatchee Valley College as well as performed and directed at Music Theater of Wenatchee, has been one of Arlene's closest friends. She recalled that Arlene was a master at acquiring props for shows that MTW and other local theater groups could use. "She knew where she could get a hold of just about anything," Lawson said.
People knew she would take care of the items they donated or let her borrow and Arlene had a knack for knowing just the right prop for a show. In one case, Lawson said, Arlene discovered a full-size molded cow near Manson and figured that it could be used in the theater lobby to promote a show.
They borrowed the cow, put it in the back of a truck and drove it to Wenatchee. "It was astonishing to see people's faces" as they drove down the highway to Wenatchee, Lawson said.
Lawson recalled that Arlene was deeply interested in helping young people and was instrumental in getting Music Theater's scholarship program going.
Arlene Jones loved people and loved her community. Her acts of selfless and tireless service to the theater and other organizations like the YWCA and Wenatchee Community Concert Association set a standard that most of us would have a hard time matching.
My sister Kara Hunnicutt put it best when she posted this about Arlene Jones:
"Her grace and style… legendary."
Comments