Steve King reflects on building relationships and community here
Steve King, the outgoing economic development leader in the city of Wenatchee, is pulling up stakes and leaving for a new challenge as the manager of the public works department in Port Townsend.
In one respect, this is a great loss for our valley, because Steve has been a significant contributor to the city's efforts to connect with and serve all aspects of our community, in particular the folks living South Wenatchee and Latinx members of our community. In another respect, it is an opportunity for Steve to grow as a human being and for others in our city government to carry on the community-building work that he has helped accomplish.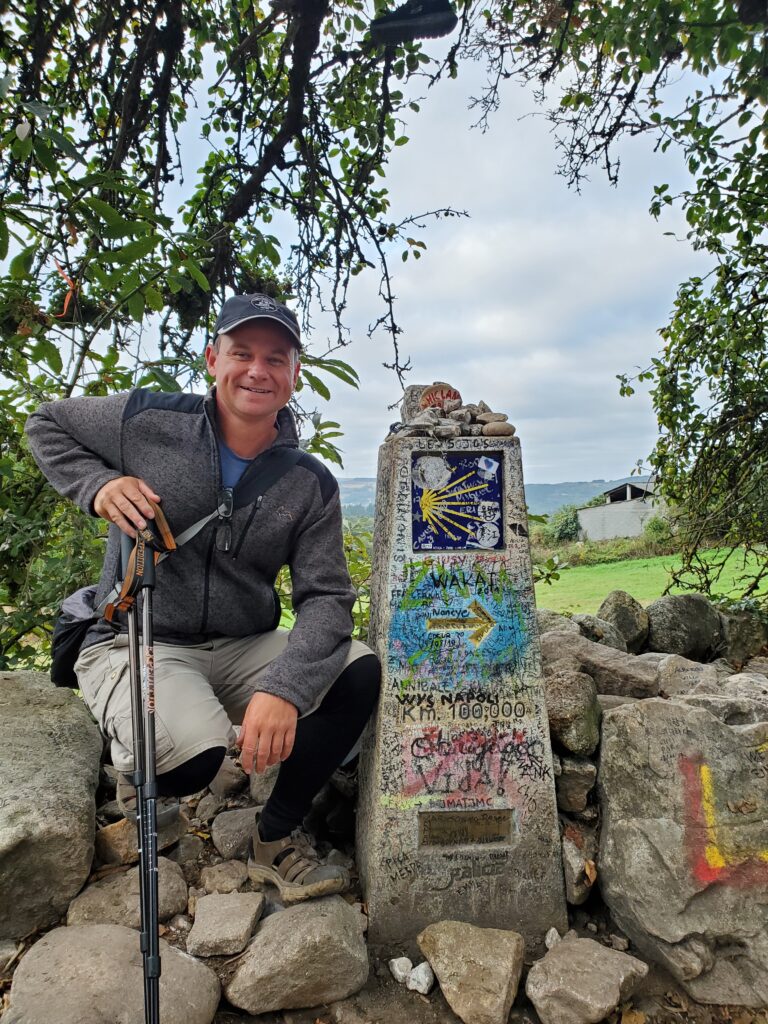 Steve worked in close concert with another of this valley's community-oriented strategic thinkers, Allison Williams, who left as administrative services director to take on an expanded role for the city of Moses Lake earlier this year.
One of the things that stands out in my mind is the vision of Steve walking through the streets of South Wenatchee and getting acquainted with the people who live there to build trusting relationships so that the city could better meet the needs of neighborhoods that had been neglected for decades.
He'd been told it was a dangerous place. "What I found in South Wenatchee is that it is a wonderful place — the perceptions of the community were not accurate," Steve told me.
With his engagement, the United Neighborhood Association got organized with Manuel Valencia taking the lead and helping city officials get acquainted with neighbors.
Steve was also deeply involved in the redevelopment of Methow Park, which prompted neighbors to create the Parque Padrinos, godparents of the park who promise to oversee and support the effort with park programming.
These important human connections increased the sense of belonging for folks who often haven't felt welcome in our valley.
He is proud of his contributions to the development of Pybus Public Market, downtown Wenatchee and the Wenatchee Riverfront. But the end game is community and not projects.
He has become a master at building relationships and the key to his success is his open heart, open mind and a desire to make the community a better place.
Some of his mindset is built on the work of Jim Lord at the Center for Leadership Philanthropy. His book, "What Kind of World Do You Want," emphasizes a mindset shift towards what is possible rather than what is wrong. That mindset is closely aligned to the work of Teddy Roosevelt, who once said "Do what you can, with what you have, where you are."
Steve has applied that mindset in his work at the city of Wenatchee and in bringing the valley together through his leadership in the Our Valley Our Future effort. He has walked the talk.
Steve, a native of Omak and the son of a planner, earned a degree in engineering from Washington State University. He is a great communicator and a builder of relationships.
He worked for Randy Asplund at RH2 Engineering for several years before being hired at to work in Wenatchee's Public Works Department. He switched to community development before taking on the economic development role.
"One of the fundamental human needs is to feel a sense of belonging," Steve told me. "It's building with a purpose — with people in mind," he explained. That takes a long-term mindset and a desire to leave the community a better place than he found it.
The magic of the Wenatchee Valley, in his estimation, is that we have both leaders who see the possibilities long-term and we have a growing number of people who have the same mindset working at the grass roots level. Change happens when the grass roots and grass tops as he put it, are working together.
Now, it's time for him to take his skills and abilities and learn a new community and grow some more. He made this decision while on a trek through Spain last fall, where he did the Camino de Santiago pilgrimage with thousands of people from around the world.
Steve is excited about the future of our valley, especially the potential development of Confluence Parkway. That project would help address traffic issues and at the same time help us connect to our Native American past. Working with Psquosa elder Randy Lewis on that project has given him a new appreciation for that connection to the land that goes back more than 10,000 years.
We owe great debt of gratitude to Steve King for all of his efforts in making the valley a better place to live. He has been an exemplary ambassador for the city to the community as a whole.
Comments