Barbara Hutmacher MacLean made such a wonderful impact for The World and in the world
I was saddened to read about the passing of former Wenatchee World journalist Barbara Hutmacher MacLean. I was trying to get in touch with her just a few days after she passed away and was disappointed that we didn't get a chance to reconnect.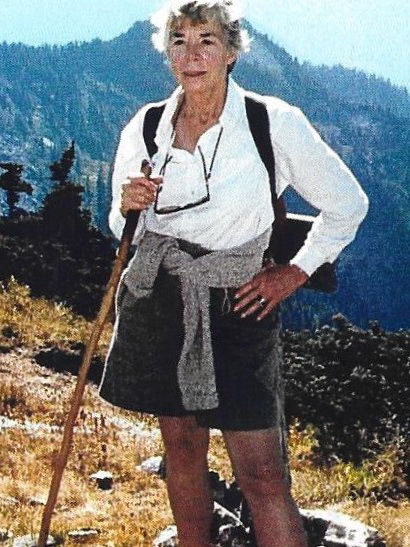 Barbara was an extraordinary human being. She and her husband Fraser were a delight to have as part of The Wenatchee World family from 1980-1992. She was a gifted and prolific writer, a person who listened deeply and someone who cared about people and social justice. As editor of The World's 'People' section and helped readers in North Central Washington learn about people doing interesting things.
Barbara did several stints as a journalist in South Africa during the 1970s and wrote about the apartheid. She collected those stories into a book called "In Black and White," which gives readers powerful insights into that dysfunctional and destructive culture and the people who were grappling with its impact.
They left South Africa when Fraser, a photographer, was banned by the government for taking pictures of activist Steve Biko, who died in police custody. 
When she came to the World, the journalist exchanges she arranged with newspapers in China, Namibia and England brought to our community a deeper understanding of the world around us.
In re-reading that book this week, I ran across a wonderful note written by my mother Kathleen about the MacLeans.
"How fortunate we are to have Barbara as part of the World family. She certainly adds a dimension to our staff. In addition, she and Fraser are such marvelous people. Though the problems of South Africa are incredibly complex, we can hope knowledge will lead to understanding and that, in turn, we shall move nearer to the goal of peace on earth with good will, compassion, and especially respect for all people."
Mother reminded me that Barbara never did things to enhance her own ego, but instead made sure that the person she was interacting with felt like the only person on earth.
Barbara, you and Fraser are fondly remembered and are greatly missed.
Comments