Eastmont partner with Stemilt on unique job training program for students with disabilities
Seven excited Eastmont High School students joined the workforce at Stemilt Growers last Monday in a joyful ceremony that kicked off a year-long local job training program.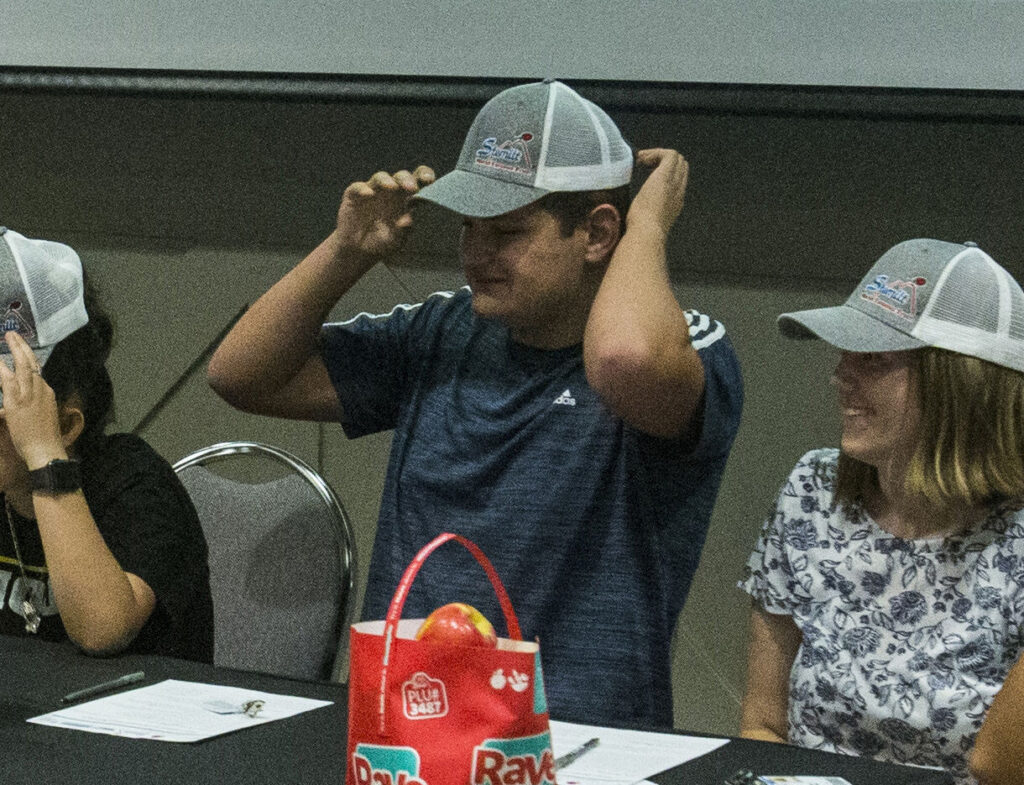 Eastmont is the lead organization in bringing Project SEARCH, a job training program with nearly 700 affiliates worldwide that focuses on job skills training and educational support for students who will spend their final year of high school working and learning in a local business.
Zach Williams, Stemilt's Director of Human Resources, told those attending that Stemilt believes in playing a positive role in the community and is pleased to partner with the Eastmont School District and other partners in the Project SEARCH program.
Stemilt Growers President West Mathison welcomed the new Stemilters, as they are called, and reminded them that to produce world renowned fruit requires world class effort by each and every individual in the company.
Before the ceremony, Mathison also said he believes the program will help develop quality employees for the fruit company to help it stay competitive. In his mind, the program is about human development rather than charity — a perspective I appreciate.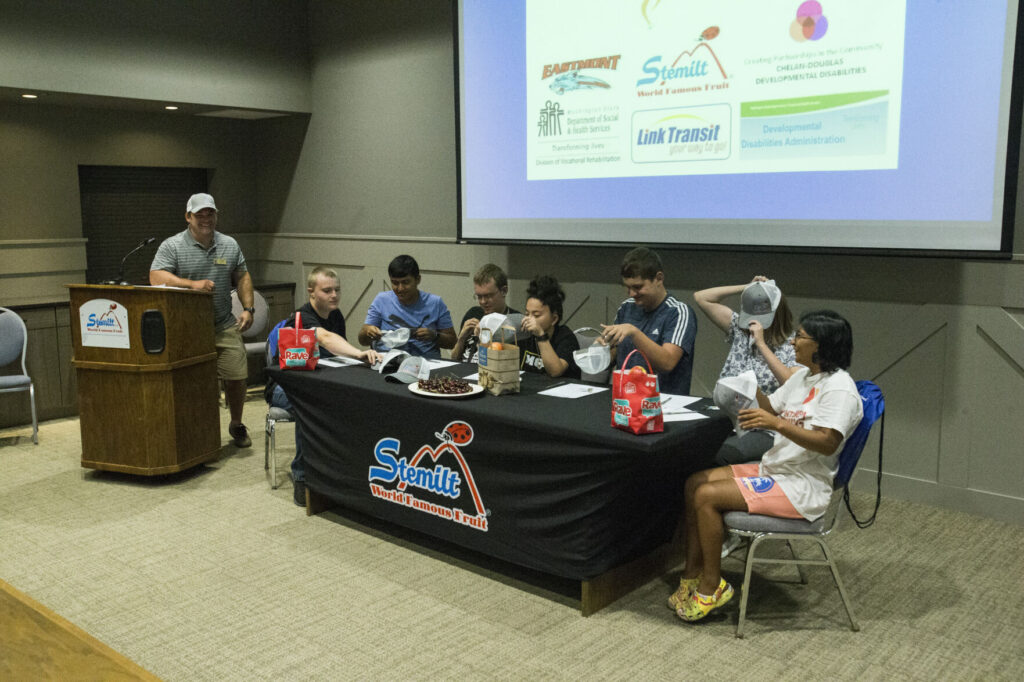 The seven students who are participating in this pilot program were enthusiastic and all smiles during the event. The participants are Cole Hale, Luis Perez Jr., Kennon Watson, Karen Cerventas, Josh Hernke, Emily Hensley, and Olivia Leondhardt. Eastmont Principal Lance Noell predicted the students are going to do very well during the year-long internship program at Stemilt. "You couldn't ask for a better group of students," he told me.
Perez, who was cheered on by his father Luis Perez Sr., told me he was excited about having a chance to work at Stemilt but admitted he was a bit nervous.
At the event, students each signed a "contract" pledging to work hard, be enthusiastic and follow Stemilt rules. They received Stemilt hats and employee badges.
Recently, I met with key leaders who are working to make Project SEARCH a success this year. Michelle Sadewasser is the coordinator, and Tina Gorman is the specialist for the Transition Program at Eastmont High School. Darcey Brown represented Stemilt Growers and is part of their food safety team, and Tamara Burns works for Chelan-Douglas Developmental Disabilities Program. Other partners include Link Transit, the Division of Vocational Rehabilitation and Developmental Disabilities Administration.
Together, Stemilt and Eastmont are identifying about 10 jobs at Stemilt in different departments as internships. Each student will have three internships during the school year, which will give them a range of experiences to help them identify what their talents and interests are and give them a leg up on getting a job in the community after completing the program.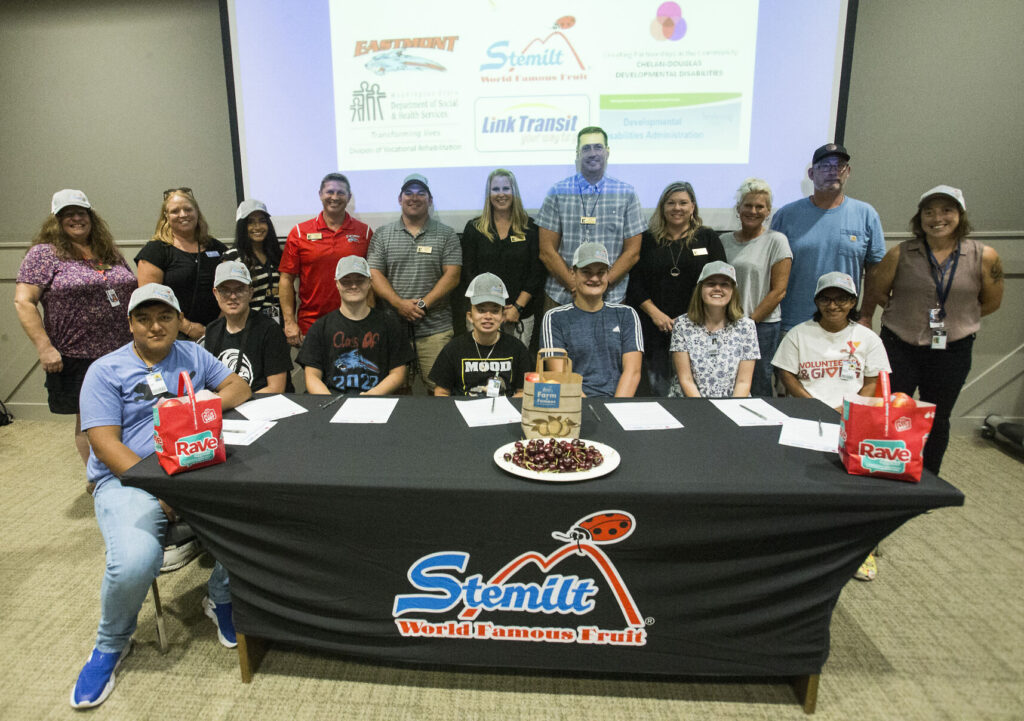 Each day, these new Stemilters will participate in employability curriculum and debriefing sessions to discuss and learn from the situations that arise.
Sadewasser said the welcoming atmosphere at Stemilt has been beyond more than she could have hoped and acknowledged that there's a lot of work to be done to make the program a success. "It's going to be a journey," she said, "and there's going to be some bumps along the way."
Sadewasser, who has been working to launch this program since before Covid, said after visiting Project SEARCH programs in Seattle and Spokane, she became convinced that it would be a game changer for the district and its students.
After the pilot program, Eastmont hopes to expand Project SEARCH to serve students in other districts and partner with other employers as well.
Working together to tap into the talents and skills of folks who are usually overlooked is important for the long-term well-being of the community. We all need reminders that a diagnosis or disability doesn't define what one is capable of doing. We need to see capabilities as well as disabilities.
Comments