Community Action Council poised to consolidate operations in north Wenatchee, improve access
The Chelan-Douglas Community Action Council is poised to consolidate its operations and dramatically expand its food distribution capacity to better serve individuals and families in North Central Washington who are struggling to make ends meet.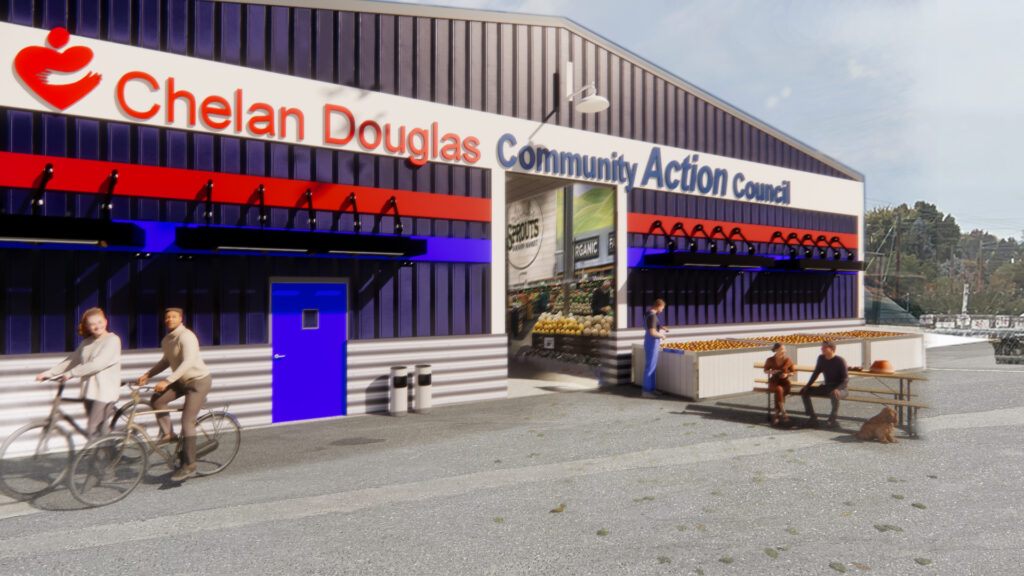 The organization has signed an agreement that is scheduled to close in early May to purchase 1.75 acres of land and buildings for $4.3 million that is currently the home of C&O Nursery at 1700 North Wenatchee Avenue.
Jack Snyder, the chairman of the board for C&O Nursery, said he was unable to comment on the sale of the property until it closes. The company is one of the oldest family-owned businesses in the valley, tracing its roots to 1906.
After the property is renovated, Chelan-Douglas Community Action Council will have an expanded and updated food distribution center, a food pantry that will be designed like a grocery store and open multiple days per week, as well as a commercial kitchen. It will also be more accessible, with access both from Wenatchee Avenue and Pine St.
Alan Walker, CDCAC's executive director, said the move is essential to meeting the growing nutritional needs in our region. The organization provides food to 22 food pantries, meal sites and senior living facilities in Chelan and Douglas counties. Other programs at the agency include housing services, workforce development, literacy, and water and energy assistance.
To say the current warehouse is inadequate is an understatement. The agency has for many years rented a warehouse to store food, but the amount of food being distributed has doubled in the last three years, according to Walker.
The total project cost, including renovations, is $6 million and CDCAC has raised about $5.33 million to date. They are working to raise the remaining $660,000 locally.
CDCAC is a partnership-driven organization. It is the regional lead contractor for the state Department of Agriculture's Emergency Food Assistance Program, the federal Emergency Food Assistance Program and the Fresh Produce Box program. They work with more than 60 local farmers to glean and purchase produce, bringing fresh foods to people while reducing food waste. In 2022, more than three million pounds of food items were distributed by the agency.
The C&O Nursery properties include seven buildings and include more than enough space to handle all of the operations of the agency. CDCAC's existing food warehouse capacity will triple to 15,000 square feet, Walker said. Two of the buildings will be rented out to provide ongoing income to the agency, Walker said. The agency has already received funding and has purchased new freezer and cooler equipment that will be installed in the new facility.
Developing a commercial kitchen will provide job training opportunities in the local food and hospitality industry as well as create opportunities to teach healthy cooking classes.
There is a home on the property and CDCAC plans to house AmeriCorps volunteers working for the agency in that house, which will make it more affordable for these volunteers to serve in our community.
CDCAC's headquarters is currently at 620 Lewis St and the agency plans to sell this property and use the proceeds for a future project, most likely additional affordable housing, Walker said.
Arguably, the most important role that the agency plays in our region is giving hope to people who are struggling. Hopelessness is devastating and makes it more difficult for people to climb out of the emotional and financial depths they face.
Helping people find their dignity by supporting basic needs, building their confidence, and encouraging them to keep working and striving to create meaningful and sustainable lives is something we should all support.
Let's dig deep to get the Chelan-Douglas Community Action Council over the top. Learn more and donate at cdcac.org/
Comments