Remembering World press foreman Charles E. 'Bud' Preston
The Wenatchee World family of retirees lost another member recently when Charles "Bud" Preston passed away Sept. 27 at age 94. Bud worked for the paper for more than four decades.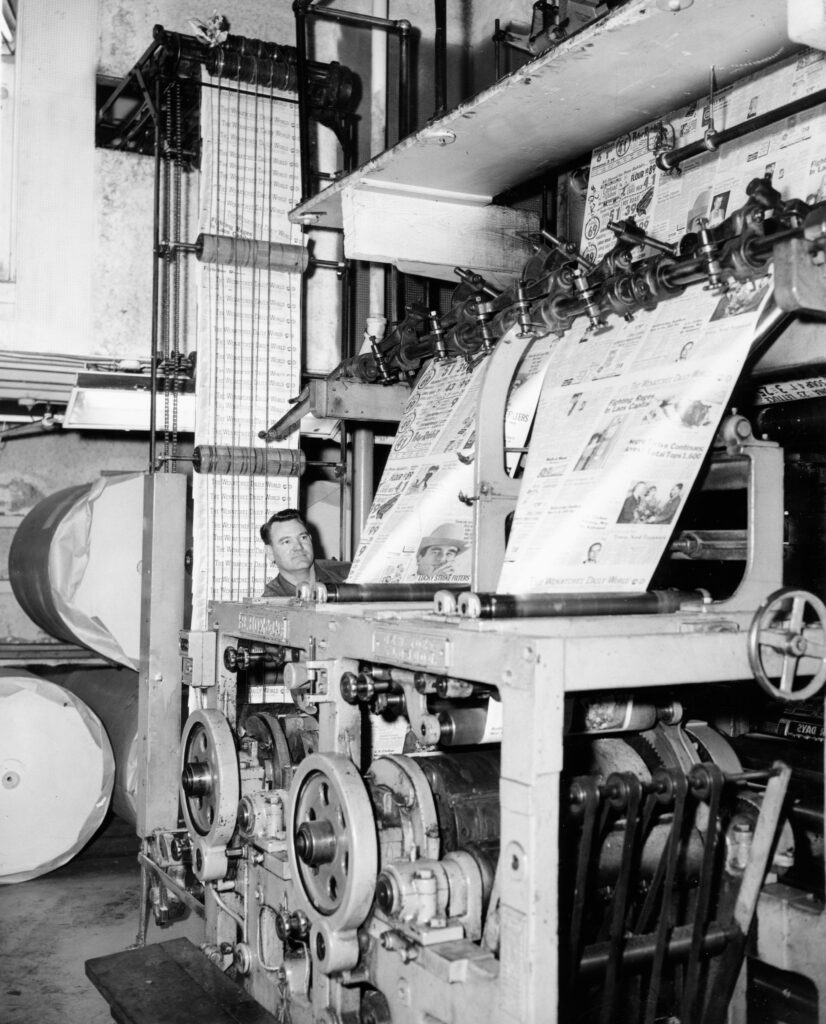 As I recall my father telling the story, Bud was working as a sportswriter for the Daily World in the 1940s when my grandfather Rufus was still living. Grandfather was having trouble with the engine in his car and Bud was able to fix it, which led to Bud being offered a position in the press room.
Bud eventually became press foreman, a position he held until his retirement in 1988, He was t hard working son of a gun, had a good head on his shoulders and was respected by everyone in his department and around the company.
He was part of a leadership team that my father Wilfred relied upon to build the newspaper into a strong local news outlet. Bud  joined Hu Blonk, managing editor; Jack Watkins, the controller and general manager, Dick Bell, advertising director; Lea Brown, circulation director; Editor Bob Woods, and production manager Harlan Honeysett as the drivers of the success of the newspaper.  They worked hard and had a lot of fun. 
Bud also had a tremendous sense of humor. Recently, I ran across the World Family Cookbook from 1983, ,which featured treasured recipes from employees and their spouses. Janet Preston, Bud's wife, contributed a recipe for pottage. Bud's offering, zucchini delight, was a little less serious. The introduction to the recipe noted that Bud hated zucchini with a passion, and the recipe detailed precise directions for preparing the vegetable. "Put zucchini and spices in a sack and shake it up till all of the cubes are covered. Then, feel delightful as you throw the whole thing in the garbage," according to the instructions. "Who knows, this might be good," he was quoted as saying.
We were so fortunate to have great people throughout the organization over the years, and that tradition continues. The World hires quality people who want to make the community a better place.
Bud and Janet were married for nearly 70 years. She passed away in 2020.
Comments