For the love of son Alex, Mariachi Maestro Ramon Rivera willing to leave the students and job he loves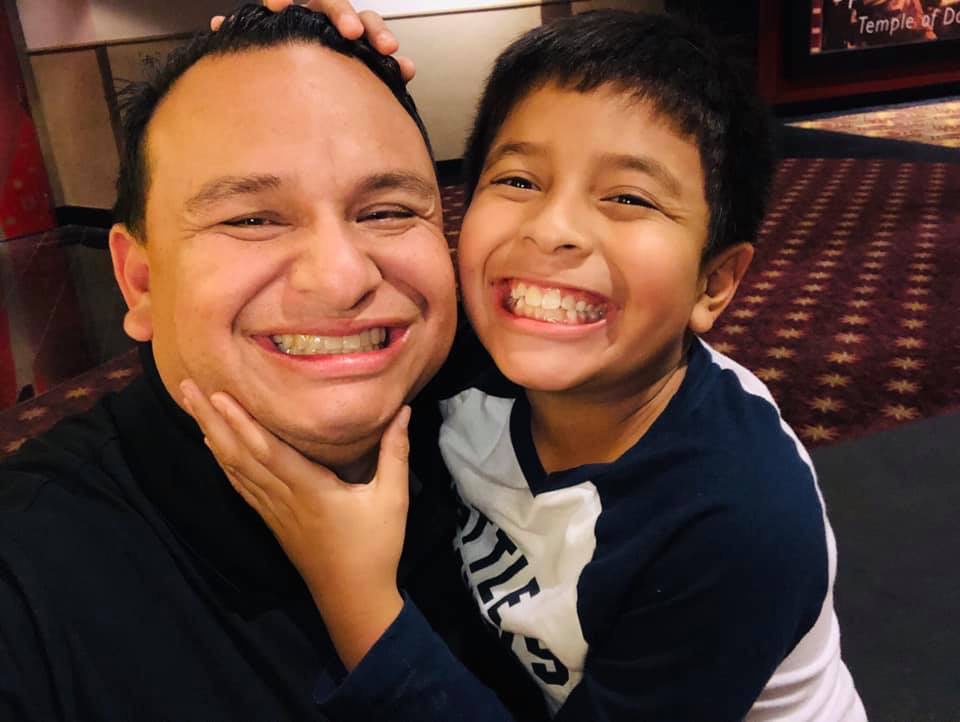 Ramon Rivera, the director of the nationally renowned Mariachi program in the Wenatchee School District, has done a masterful job of building bridges both in our valley and around the country during his 15-year tenure.
He took over a strong program and has taken it to an entirely new level by using music as a leadership opportunity for his students, inspiring them to seek higher education to better themselves as human beings and helping them connect in a meaningful way with their cultural heritage.
It is so much more than just a music program. They have used music as a way to bring people together and in so doing have been a source of tremendous pride for our valley.
So, it was a sad day indeed when I learned that Ramon was taking a leave of absence and could end up leaving our community because his son Alex, who is on the autism spectrum, is in need of an educational environment that is not easily available in our valley. As much as Ramon is devoted to his work and the students, his family comes first.
Alex, a nine-year old third grader, has not been able to thrive in the general education setting even with the services available in the school district. "Alex has high-functioning autism, something that used to be called Asperger's," Ramon. He is smart, articulate and from the outside looks like every other kid. But his neurological issues show up in behavior that requires special interventions that are limited in the district, Ramon told me.
In all likelihood, Ramon says Alex needs to be in a classroom devoted to those with different levels of autism with opportunities for learning alongside with other kids who have similar struggles in social situations.
Ramon says the school district has tried various approaches to help Alex. Right now, Alex is going to school a little over two hours a day in a partially segregated situation. The district hopes he can be slowly integrated into a general classroom setting, and Ramon says he hopes that approach will succeed. But as a parent, Ramon is also going to look the options available in other cities to see if a better situation exists.  
Alex at Brave Warrior Project

Alex climbing at the Riverfront Rock Gym

Ramon with some of his Mariachi Huenachi students
Ramon feels the clock is ticking and that they need to discover what Alex is passionate about and then play to that strength, much like other kids with autism. When they find a topic they can engage with, they quite often flourish providing that dose of confidence that can be very naturally healing.
Wenatchee School Superitendent Paul Gordon said he couldn't speak to the situation with Ramon's son, but said the district committed to meeting the needs of all students. In some challenging situations, "we need to bring in outside experts," Gordon said. The district approach is to take a methodical approach to see variables to see what is triggering a student. It's a process that can test the patience of parents, he acknowledged.
Alex does very well with the programs at the Brave Warrior Project that cater to kids with chronic issues such as developmental disabilities, cancer, and other similar conditions, Ramon said. Executive Director Erica Moshe started that program to bring more resources for kids so that she didn't have to leave the valley to get her son the care he needs.
During his leave of absence, Ramon is going to be looking at other school districts in larger cities to see what programs might serve Alex's needs. He loves his job, his students and the community.
He told his students and parents about his decision and every single one has been supportive of his decision because, as Ramon says, "family comes first."
This issue speaks to the necessity of our schools continuing to evolve and innovate to meet the needs of all the kids who are in the district. Every student matters and it is essential that as a community we meet them where they are rather than where we think they should be.
It would be a shame to lose someone the caliber of Ramon because as a community we can't meet Alex's needs. Perhaps our local school districts can collaborate and develop a program that meets the needs of kids like Alex.
Let's work together and find a way to keep the Rivera family in the friendly confines of our community and appropriately serve students who don't fit in to typical classroom environments.
Comments